A happy customer is a repeat customer. You might have heard that phrase a lot and for a good reason. An eCommerce business cannot survive without clients who are willing to pay frequently.
While new customers are hard to acquire and often lead to increased marketing costs, current customers can significantly boost your sales process and optimize your marketing strategy. What is customer retention and how does it affect your finances? Let's find out.
What is Customer Retention?
Customer retention is an important part of customer relationship management (we've discussed this topic more in depth here), and achieving it requires more than just keeping customers happy. It is key to any business, but it can be especially important for eCommerce businesses.
As customer retention goes up, so does the lifetime value of your customer – but this only happens when you have excellent customer service. So, how can you retain customers and what are the benefits of their loyalty? Let's see.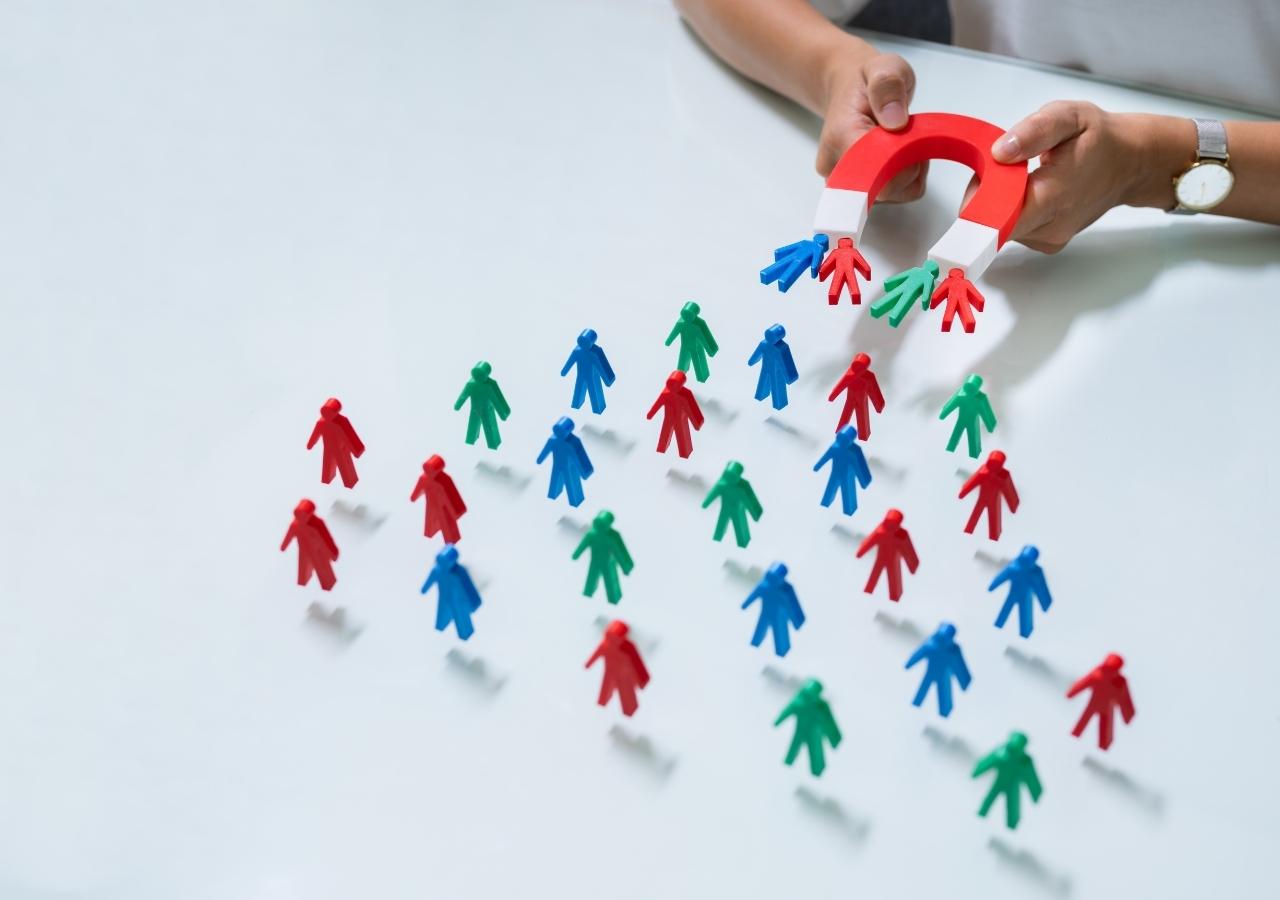 Why is It Important?
If you want to lay your success on customer loyalty and build a thriving brand, then it's critical to keep your customers happy. The best way for businesses to get better results is by listening to their feedback and addressing their concerns as soon as possible. Customer retention isn't just about retaining your customers – it's about knowing what they want and anticipating their needs by managing and evaluating it properly (we've discussed customer retention management on another blog post).
PS: if you want to learn more about why it is important, check out the article we've written about the benefits of customer retention.
1. Reduced Marketing Costs
Without a doubt, keeping your existing customers will bring a lot of value to the company. Instead of spending a fortune to acquire new customers, which isn't guaranteed, you can decrease your marketing spending and allocate finances to other departments.
Retaining your existing clients is not just about saving a critical budget. And it also contributes to a company's growth and raises its credibility in the eyes of other consumers.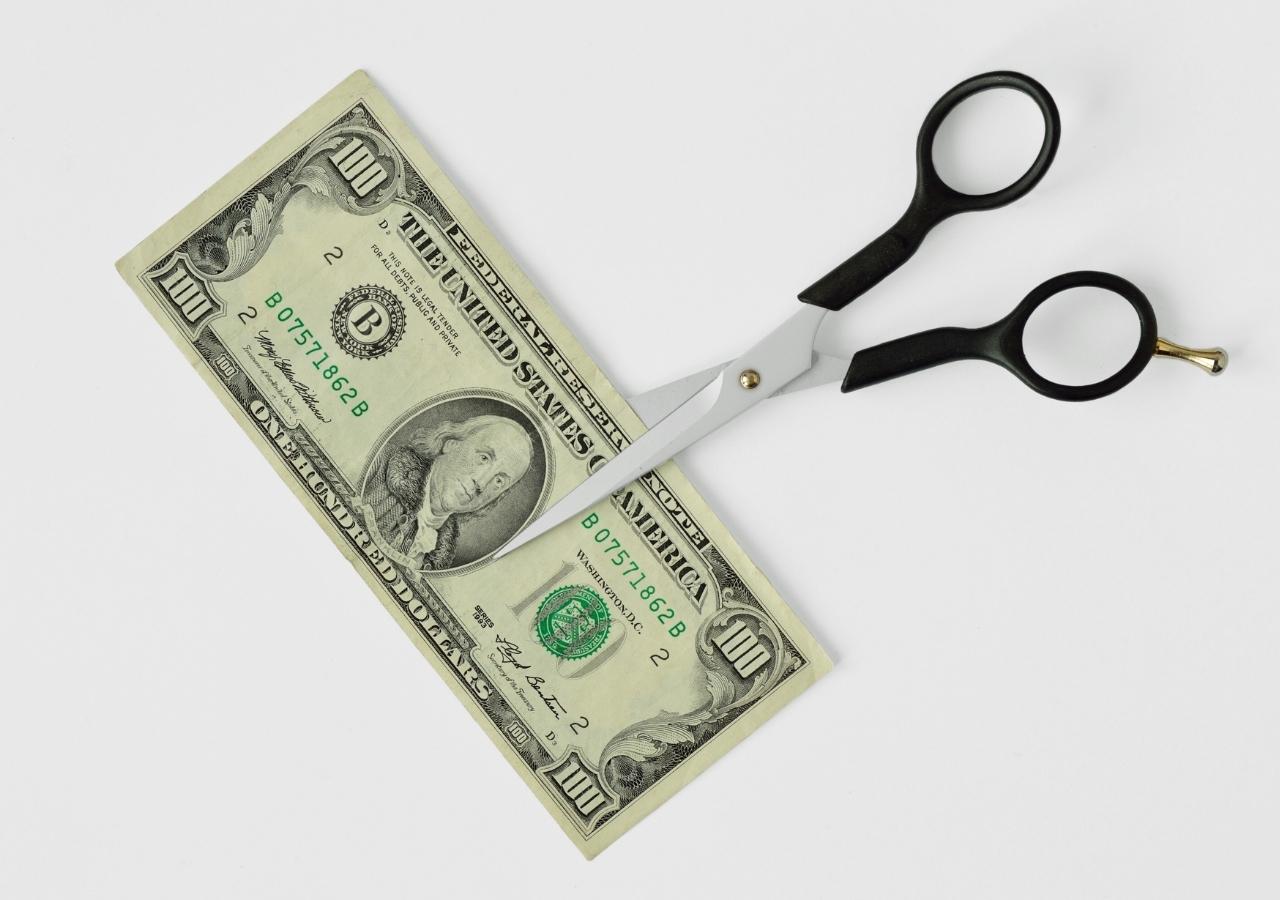 2. Word of Mouth Marketing
We've all heard about the most legacy way to attract more customers – by word of mouth marketing. Customers make up your best advocates or your harshest critics, and you can decide who they will be by how you treat them.
When you take care of customers, they'll want to tell everyone about your service. If you take advantage of this power and use this capability to maintain a positive brand image, you're set up for success.
3. Increased Revenue
You've heard about the Pareto principle. 80% of the revenue comes from 20% of your clients. While it's not 100% right, it's very close to the truth, believe me. Loyal customers tend to spend a lot more than new customers, and the customer lifetime value can reach up to tenfold the first order.
Of course, to lift your revenue, you need to have all hands on deck – from the delivery guy to the customer service team, marketing department, and everyone in the chain.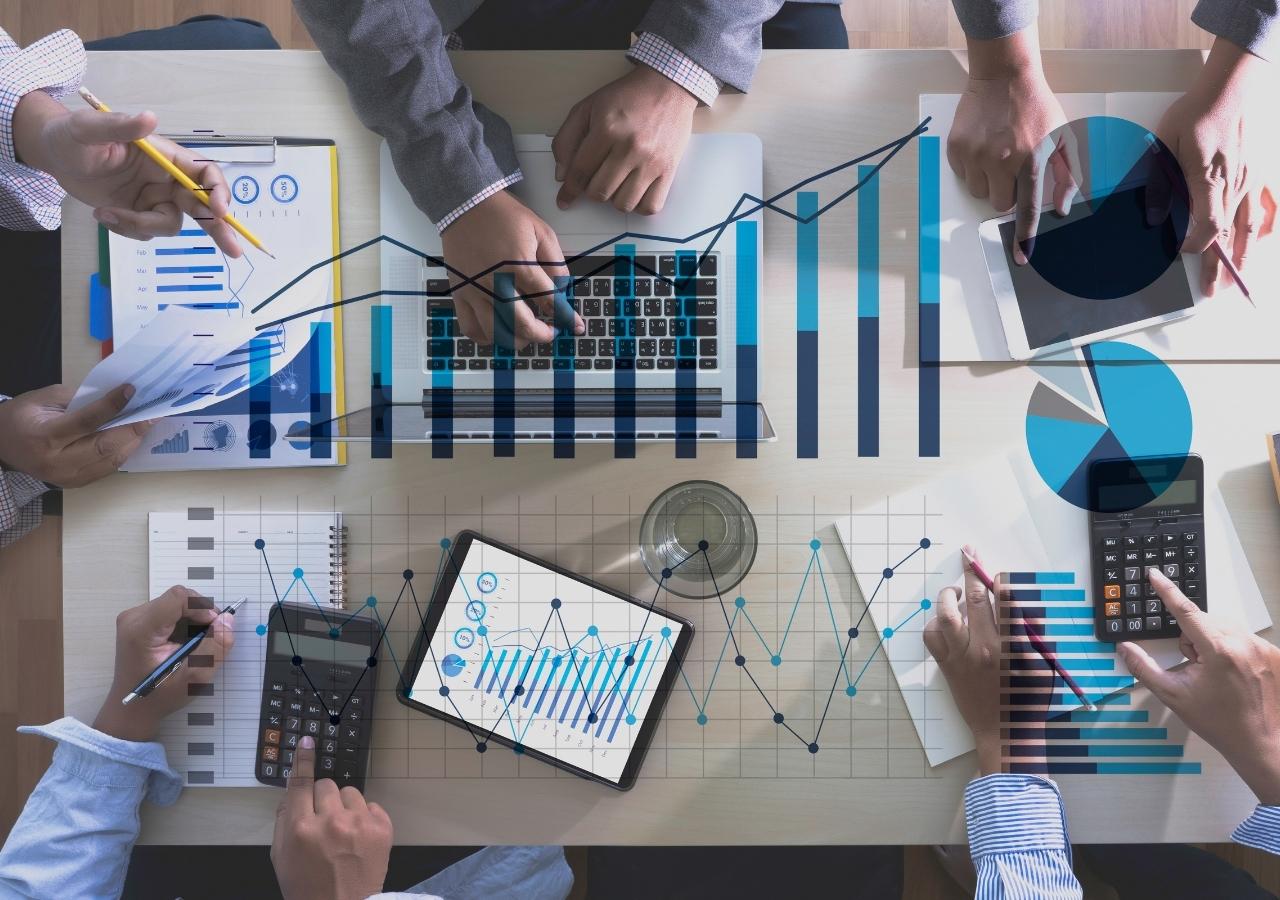 How to Choose the Best Tool for Your Business
There are many customer retention tools on the market. But there should be a way to differentiate the best from the good ones.
Find your customers' needs
In the early stages of your business, the one thing you need to keep working on is understanding what your customers want. I know you want to charge ahead and create new products, but unless your customers want them, they won't sell.
Keep listening and learning from your feedback loop – aim to gather information on how your customers prefer to pay, engage with your brand, or give feedback – because this will help you provide more personalized experiences.
Look for the right solution
To grow a business, you need to keep customers loyal. Luckily for you, there's no shortage of customer retention tools to choose from – while a few are reasonably priced and effective, others fall under the premium segment. Experiment with different features, look at your budget and choose the best option that fits your needs.
The 15 Best Customer Retention Tools on the Market
Let's see which customer retention tools top our list today.
1. Zendesk – The King of Customer Service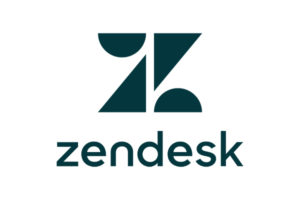 Zendesk is a help desk software utilizing integrations and automation to enable customers to fix different problems – saving you time and increasing customer loyalty. Zendesk builds each of its products to solve specific pain points in customer experience.
Optimized for large organizations, it has become a widespread tool for managing customer problems and facilitating communication between businesses and customers.
Prices start at $49/month on an annual plan, but you will get a lot of features – like an industry-leading ticketing system, over 1,000 apps and integrations, a smooth user interface, and up to 500 automated answers.

2. Hubspot – The Gatling Gun of CRMs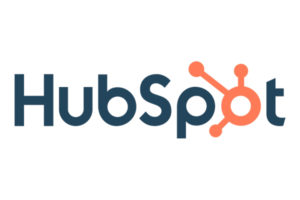 While many tools are available to help marketers improve their outreach, Hubspot can be considered the best of its kind. And no, it's not just hype: the software has dozens of features, including dynamic personalization, custom data analysis, customer satisfaction surveys, omnichannel automation, A/B testing, and predictive lead scoring.
Of course, that doesn't come cheap. The starter plan costs $45/month, but it is nowhere as good as the advanced ones. Businesses with lots of customer data and contacts may pay thousands of dollars to get hold of the platform. While it's a great customer engagement platform, it's not a solution targeted at everyday small businesses.
3. Optimizely – test, test, test, repeat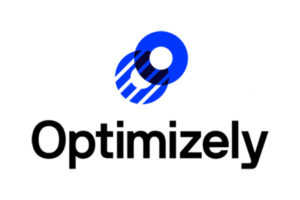 Optimizely helps businesses transform their digital products through the power of experimentation from startups to large enterprises. By leveraging the platform's top-notch web, mobile, and API testing solutions, businesses can easily create personalized experiences for their audience and make data-driven decisions with confidence.
Optimizely empowers marketers to generate leads, increase conversions, and boost sales through personalized marketing campaigns.
If you can afford to spend between $50,000 and $200,000 per year on software, you can gain more loyal customers, reward returning customers, and identify repeat buyers and new prospects.
4. Qualaroo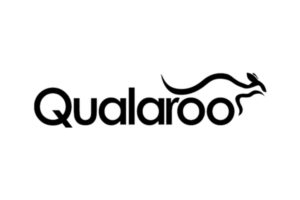 Qualaroo provides a simple, straightforward way of collecting real-time feedback from your customers – whether you're looking to improve the customer experience on your website or you want to understand what's working and what isn't.
Qualaroo is ideal for both. Its easy-to-use surveys and insightful data help businesses collect intelligence and make better decisions.
To be fair, this is one of the more budget solutions on the list. It starts at $80 per month, but for $160/month, you can get more than decent features – like integrations, branding, advanced targeting, and exit surveys.
5. Zoho CRM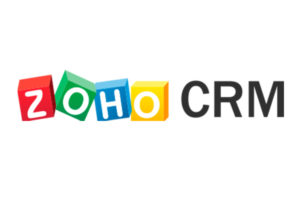 Zoho is a business software suite that businesses can use to make their lives easier. With over 50 online apps such as Zoho Docs, Zoho Books, and Zoho Expense, it can help keep track of everything you need, from projects and excess inventory to employee expenses and customer orders.
Zoho provides affordable customer retention business software for SMBs to manage time, projects, and client relations without the overhead cost of dedicated enterprise solutions.
The Indian platform has a free plan for up to 3 users, but the other plans are reasonably priced. For SMBs who want to elevate their customer retention rate, a Standard plan costs $14/month, and the Professional plan costs $23/month.
But even the most premium one (the Ultimate) is not expensive – $52/month. Bear in mind these prices are at an annual rate.
6. LoyalZoo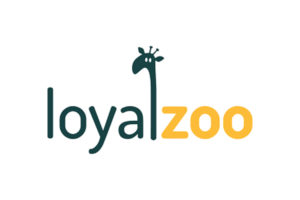 The LoyalZoo software lets businesses of all shapes and sizes create customer loyalty programs that appeal to their customers' unique needs. LoyalZoo is easy to set up and use to avoid having much trouble with the platform.
Businesses can then share the reward system online and on mobile with their customers – orchestrating a seamless customer experience that's both efficient and highly rewarding.
The platform is relatively cheap, and it charges per store rather than per user, which is a massive boost. $47 is the base plan. If you want to create SMS marketing campaigns, you will have to pay $30 extra, but it is totally worth it.
7. Thanx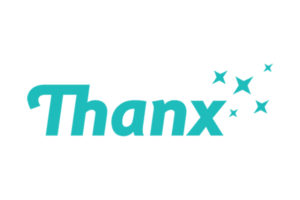 Thanx has taken digital and brick-and-mortar loyalty programs to the next level. Businesses can reach out to their best customers and deliver a personalized experience without the inconveniences of old-fashioned, manually updated details.
By streamlining the system and creating an algorithm that automatically rewards regular customers, Thanx helps businesses crank over the wheel of their most profitable customers.
Considering some previous options, the prices start from $99 per month, which isn't cheap. Nonetheless, not many apps allow you to interact with guests, so the app is worth a shot. Let me try it, Thanx!
8. Yotpo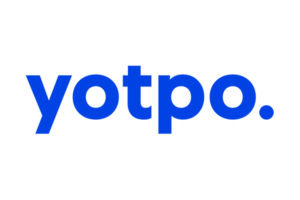 Yotpo helps businesses build relationships with current and potential customers. Their eCommerce marketing software allows users to leverage customer feedback to improve lead generation and sales. The platform features a centralized location where users can publish content, conduct polls, and collect reviews.
The system stores all the data related to the customer and their purchase history. It helps businesses grow by being sure that they are offering a satisfactory shopping experience to their customers.
Yotpo starts at $19/month (the Growth plan). However, as your needs grow, so does the pricing. The Prime plan costs $59/month, but you should have deeper pockets if you want to access AI-powered predictive segmentation and unlimited A/B testing. That's what you pay for using a legacy name in the industry.
9. Mailchimp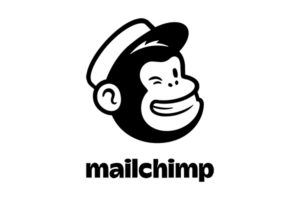 Seriously, is there a chart where Mailchimp doesn't participate? Jokes aside, Mailchimp is an all-in-one marketing tool that can help you increase your reach while reducing your costs. Its built-in eCommerce features, landing pages, and digital ads have helped a lot of businesses in their growth journey.
And due to its powerful integrations with Zapier, Slack, Canva, and WordPress, it is set up for success. So, yes, it is on our list for a reason!
The software is also very balanced in terms of pricing. It has a generous free plan, and the starting plan is only $11/month. Of course, it can reach more than $1,300 for 200k+ contact in your email list, but still – it has something for everyone.
10. Heap Analytics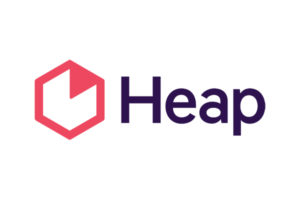 Heap Analytics is so much more than a client retention tool. From understanding customer behavior to improving personalized experiences, Heap can be used to enrich your business. The best part? They've got an intuitive interface that even people who aren't tech-savvy can use.
The platform is refined and very detailed. Well, you price the price for it is steep – the Growth plan starts at $3,600 per year, but it can get tenfold the amount.
11. Litmus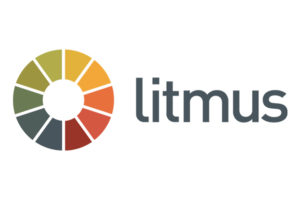 Using Litmus' robust tools, you can create beautiful and effective emails that will engage your customers. With these email templates and drag-and-drop elements, and Litmus' expertise, you can make sure most campaigns resonate with your potential and current customers.
It's all about making your customers feel in control of their experience with your brand.
Litmus Basic starts at $79/month, but if you have a small team, you can jump to Litmus Plus – it costs $159/month, but it gives you five user seats, as well as spam testing, QA testing, code editor, and productivity integrations all at the same place.
12. Amplitude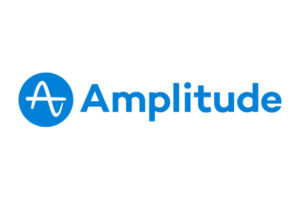 Amplitude gives you all the tools to analyze user behavior to know what's working and what isn't. With features like grouping users based on their activities and recording information down to the session level, Amplitude helps your business understand which parts keep customers engaged.
It's a leading platform, but you can't see any pricing when you go to the website. You can find sources online that indicate you have to pay between $5,000 and $100,000 per year, so you'll spend a lot.
13. Crazy Egg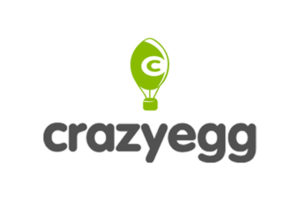 Crazy Egg's heatmaps allow users to see where their visitors are clicking and what webpages are, resulting in qualified leads. The tool automatically creates A/B tests for essential landing pages so that brands can increase conversion from visitors to leads, sales, and more loyal customers.
There are no free plans, but Crazy Egg doesn't charge a fortune either. Its pricing plan starts from $24 per month up to $249 per month, and it's worth the cost of the product. With over 300,000 users, it's on the list of best tools to generate heat maps and simple click-tracking data.
14. Woorise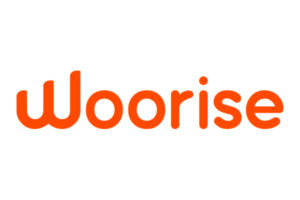 Woorise is a one-stop-shop for all of your marketing needs. This customer retention tool provides the features to create engaging contests, landing pages, and giveaways. Build your email list and drive new sales by offering a fabulous prize and incentivizing people to enter.
Make your brand fantastic! A well-designed landing page can help you raise leads, generate sales, and build your database at lightning speed.
Woorise is so well-built, but also it is very reasonably priced. There is a free plan, and the starting plan is only $23/month. The Grow plan is $39/month, and Pro starts at $79, but it won't exceed $900 per month.
15. Monetha for Business
Monetha for business is a part of the Monetha platform that allows shops easily create their loyalty programs, and these points can be used within the whole Monetha platform. On top of that, you get built-in customer analytics and a chance to join the network of Monetha.
It's a very ambitious project, and it even has a cryptocurrency coin (MTH)! Monetha is arguably an up-and-coming customer retention tool with a bright future for its worth.
A customer retention tool is a dedicated software product that aims to reduce customer attrition and churn and increase the customer base over time by applying different automation techniques and analyzing the marketing efforts.
Some of the best retention strategies include a rewards program, tackling customer issues proactively, and hyper-personalizing to find your target audience and focus on it.